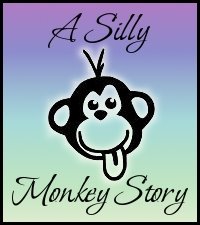 17/Nov/2001 – Carolina (4)
I know, this story is funnier in its original Spanish than in English, but I'm running out of stories already!
Santiago (6) was doing his reading homework, and Carolina was 'helping' him. Actually, there was some helping going on in there, because she already knew a few words. Santi would read a page and then –always the fast learner– make the effort of translating it into Spanish, so her sister would understand better (oh, those times in which they could be doing things together without trying to kill each other).
Suddenly, Santi got stuck, struggling with a word ("crab"), for which he didn't know its Spanish counterpart. I asked him if he knew what 'crab' mean and he couldn't remember. That was the right moment for Carolina to intervene, so she said, sounding very knowledgeable:
- Cangrujo!
The correct term in Spanish is 'cangrejo'. 'Cangrujo' sounds way too funny, no matter which language you speak!
17/Nov/2001 – Carolina (4)
Santiago (6) estaba haciendo su tarea de lectura y Carolina lo estaba 'ayudando'. En realidad, algo de ayuda había, porque algunas palabras ya las conocía. Santi leía una página y después –siempre rápido para aprender– hacía el esfuerzo de traducirla al español para que su hermana entendiera (oh, aquellos tiempos en que hacían cosas juntos sin intentar matarse el uno al otro).
En eso el Santi se quedó varado con una palabra en inglés ("crab"), cuya traducción al español no le salía. Le pregunté si sabía lo que quería decir y no se acordaba. Ese fue el momento adecuado para que Carolina interviniera y dijera, con mucha seguridad:
- Cangrujo!