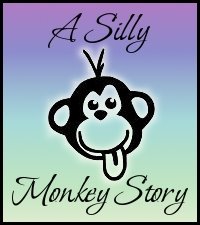 16/Mar/2009 – Florencia (5)
I found this anecdote delicious, because it shows Flor and her innocence very well. I don't remember exactly what she was talking about with her mother, but it was evident that she was tired, because she didn't want to spend a lot of time thinking. Gaby said something to her, and she didn't understand. Then the conversation began:
– What does that mean?
– (Gaby explains it to her)
– I don't understand, how do you say it in the other way?
– Which other way?
– The 'other' one!
– What's that 'other way' like?
– (A little exasperated) That one in which you say 'hello' and 'thank you'!
– Ah!! (And then she proceeds to say the same, but in English)
That's when I realized that even though she was brought up in a house where we spoke Spanish exclusively, after having been exposed to English (especially once she started going to school) Florcita probably thinks in this language and the same must happen to the other three (not fully sure about Santi, because he was five years old when he came to Canada, but it's possible this applies to him as well)…
16/Mar/2009 –  Florencia (5)
Esta anécdota me pareció deliciosa, porque la pinta de cuerpo entero a Flor y toda su inocencia. No recuerdo muy bien de qué estaba hablando con su madre, pero era evidente que Flor estaba cansada, porque no tenía muchas ganas de pensar. Gaby le dijo algo, y ella no lo entendió. Entonces comenzó la discusión:
– Eso qué quiere decir?
– (Gaby le explica)
– No entiendo, cómo se dice de la otra manera?
– De qué otra manera?
– La 'otra'!
– Qué es esa 'otra manera'?
– (Un poquito exasperada) Esa en que decís 'hello' y 'thank you'!
– Ah!! (Y procede a decirle lo mismo, pero en inglés)
Ahí me di cuenta de que a pesar de haber sido criada hablando exclusivamente en español hasta que comenzó a ir a la escuela, Florcita seguramente ya piensa en inglés, y lo mismo debe pasar con los otros tres (me queda la duda con Santi, porque vino para acá a los cinco años, pero lo más probable es que también le pase a él)…