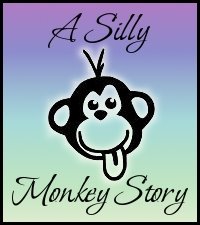 June/2009 – Carolina (12) and Juan (10)
I'm not sure of how this started, but it's funny enough to be mentioned here. There's a cemetery not so far from my place, which is a not a strange thing in North America (unlike places like my home country, where they are normally way outside of town, cemeteries here are almost fully integrated to the urban landscape, and it's not unusual at all to find a tiny graveyard next to a church, right in the middle of the downtown. New York City, for example, has many, and so do Toronto and Mississauga, here in Canada. But I digress.
As I mentioned, this cemetery is very close from home, definitely on my way to and from work, and just next to the park where Santi plays when we are the home team. Florencia plays at the same park every weekend as well, and so did the other two in the past, so you can imagine we're quite used to it being our 'neighbour'. In fact, we went to watch a game at that park yesterday afternoon, and Caro, Juan and Flor were playing Frisbee right next to the fence that divides the park from the cemetery, while me and Santi were watching the game…
One day, as I was driving by this place, I noticed that the incessant chatter that normally comes from the back row of my minivan had stopped. Intrigued, I took a look at them through the mirror and found them perfectly still. In fact, they weren't even breathing!.
"What's going on?", I asked to no reply. I got no answer from either kid until I made it to the traffic light. Then I heard a loud exhalation and the corresponding explanation from Carolina.
- You are not supposed to breath when you're passing by a cemetery.
- Oh, yes? And what do you do if you're walking?
- You try to hold your breath as much as you can, Dad.
- Or what? You're going to catch 'death'? :-)
They continue to do it, of course. Not while they're walking or playing like yesterday, but when we're driving by. Evil as I am, I slow down just to watch their faces turn purple. Bwah ha ha…
Junio/2009 – Carolina (12) y Juan (10)
No sé bien cómo empezo esto, pero es lo suficientemente divertido como para mencionarlo aquí. Hay un cementerio no muy lejos de casa, lo que es más que común en Norte América (a diferencia de lugares como mi país de origen, donde los cementerios están bien alejados de la ciudad, aquí están casi totalmente integrados al paisaje urbano, y no es inusual encontrarse con un pequeño camposanto al lado de una iglesia en pleno centro. New York, por ejemplo, tiene muchos, y lo mismo aplica para Toronto y Mississauga aquí en Canadá. Pero me fui de tema.
Como dije, el cementerio está muy cerca de casa, y me queda en el camino hacia y desde la oficina; está también junto al parque donde Santi juega los partidos de local. Florencia juega en el mismo lugar todos los fines de semaan, y lo mismo supieron hacer los otros dos, así que se imaginan que estamos acostumbrados a nuestro 'vecino'. De hecho ayer fuimos a ver un partido en ese parque, y Caro, Juan y Flor jugaron al Frisbee justo al lado de la reja que separaba el parque del cementerio, mientras Santi y yo mirábamos el partido…
Un día, mientras pasábamos por allí, noté que el incesante parloteo que normalmente proviene de la fila de atrás de mi minivan había cesado. Intrigado, miré por el espejo y me los encontré perfectamenete quietos. Es más, ni siquiera estaban respirando!
"Qué pasa?", pregunté sin obtener respuesta. Nadie me contestó hasta que llegué al semáforo de la esquina. Entonces escuché una fuerte exhalación y la correspondiente explicación de Carolina.
- Se supone que uno no debe respirar cuando pasa por un cementerio.
- Ah, sí? Y qué hacés si estás caminando?
- Tratás de aguantar la respiración todo lo que puedas, Pa.
- Por qué? Porque sino te contagiás la muerte? :-)
Ellos continúan haciéndolo, por supuesto. No cuando caminan o juegan como ayer, pero sí cuando pasamos en auto. Como yo soy maligno, siempre bajo la velocidad para ver como se le ponen las caras color púrpura. Bwah ha ha…