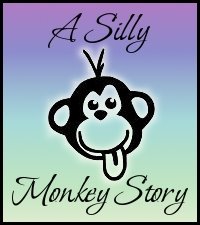 29/Nov/2008 – Carolina (11) and Juan (10)
We were finishing dinner on Saturday, and Carolina wanted to have some chocolates for dessert. I had brought a bag full of little chocolates for Gaby from UK, and the kids had found them, so they were already 'borrowing' some (lesson learned, from now on I'm only bringing mints). So Carolina asked, and Juan quickly corrected her:
C: – Mom, can we have a Trobolon for dessert?
Me: – A what?
C: – A … Trobolone?
J: – It's called 'Torobolong' (with sufficiency)
Of course, what they were trying to say was "Toblerone", but it was so funny that evil Mom and Dad just let them keep on trying! :-)
29/Nov/2008 – Carolina (11) y Juan (10)
Estábamos terminando de cenar el sábado pasado, y Carolina quería chocolate de postre. Yo había traído una bolsa con un montón de chocolatitos de UK para Gaby, y los chicos la habían encontrado, así que ya habían estado 'tomando prestados' algunos (lección para mí, a partir de ahora traigo mentitas). Así fue que Carolina pidió, y Juan enseguida sintió que tenía que corregirla:
C: – Ma, podemos comer un Trobolón de postre?
Me: – Un qué?
C: – Un … Trobolone?
J: – Se dice 'Torobolong' (con suficiencia)
Por supuesto, lo que querían era un "Toblerone", pero era todo tan divertido que los malignos Mamá y Papá los dejaron seguir intentando decir el nombre! :-)