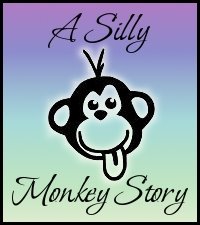 10/Aug/2001 - Carolina (4)
My kids have always had some kind of attraction for things that are related to death, but it was more noticeable in our early years here in Canada; one thing that caught their attention, for example, is that cemeteries here are open and sometimes in the middle of the city, whereas cemeteries in Argentina tend to be big dark places with high grey walls and they're normally far from the downtown.
Though they kept looking every time we drove past one, they weren't 100% comfortable with them yet, so Carolina decided to fight her fears by pretending she was cool about the whole thing, and it wasn't her but her brother Santi who was afraid of them. Condescending, she declared:
- "This place is for crying, Santi; but don't cry, because it's all fake"
10/Ago/2001 - Carolina (4)
Mis hijos han sentido siempre una especie de atracción por las cosas relacionadas con la muerte, cosa que fue más notoria en los primeros años aquí en Canadá; una cosa que les llamó la atención de inmediato, por ejemplo, fue que los cementerios aquí son lugares abiertos y verdes, y a veces en plena ciudad, mientras que los de Argentina son por lo general enormes y oscuros lugares, con altísimas paredes grises, que están bien alejados del poblado.
A pesar de que seguían mirando cada vez que pasábamos por uno, todavía no estaban 100% confortables con ellos, así que Carolina decidió combatir sus miedos pretendiendo que no era ella sino Santi el que se asustaba. Catedrática y condescendiente, declaró:
- "Esto es para llorar, Santi; pero no llores, porque es de mentira"
Carolina in 2001 - Carolina en 2001