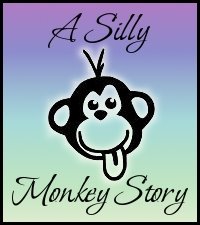 There's a five year old kid named Alejandro (we call him 'Chichi') who has been friends with Florencia since they were babies. We're very good friends with his parents, and Gaby takes care of Chichi at least twice a week at home. Him and Flor are the closest friends, but sometimes remind me of a married couple. Particularly, my grandparents Pepe and Haydée, because they fight all the time but couldn't live without each other! :-)
Florencia was invited to spend the day at Chichi's house last Thursday, and when I picked her up at 9:00 PM I heard the story about this fantastic conversation from his mom:
Chichi: - Florencia, do you want to get married?
Florencia: - Sure!
Chichi: - OK, then I will pick the house, and you get to pick the car.
Florencia: - OK...
Chichi: - If we're married, then we will be able to go to the park every day.
Florencia: - But Chichi, we need to get a job, so we can buy clothes and go to Tim Hortons (my daughter, always the wiser)
Chichi: - OK, then. You will work at Tim Hortons and I will get a job at Wendy's
I hate it when a 5 year old boy and a 4 year old girl are better than me at planning their lives.
Hay un chiquito de cinco años que se llama Alejandro (le decimos 'Chichi') que es amigo de Florencia desde que eran bebés. Somos muy amigos con sus padres, y Gaby cuida a Chichi en casa dos o tres veces por semana en casa. Florencia y Chichi son 'amigos del alma', pero se parecen más a una pareja casada. En particular, me recuerdan a mis abuelos Pepe y Haydée, porque pelean todo el tiempo pero no pueden vivir separados! :-)
Florencia estuvo invitada a pasar el día en la casa de Chichi el jueves pasado, y cuando la pasé a buscar a las 9:00 PM escuché esta historia maravillose de su mamá:
Chichi: - Florencia, te querés casar?
Florencia: - Sí!
Chichi: - OK, entonces yo elijo la casa, y vos elegís el auto.
Florencia: - OK...
Chichi: - Si nos casamos vamos a poder ir al parque todos los días.
Florencia: - Pero Chichi, necesitamos trabajar, para poder comprar ropa e ir a Tim Hortons!
(mi hija, siempre tan sabia)
Chichi: - OK, entonces vos trabajás en Tim Hortons y yo voy a trabajar en Wendy's.
Me 'revienta' que un nene de 5 años y una nena de 4 sepan planear sus vidas mejor de lo que yo haya hecho jamás.