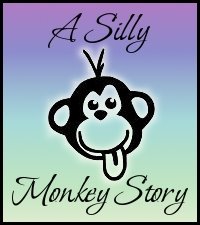 09/Aug/2009 – Florencia (5)
We were on our way back home after having paid a visit to Florencia's best friend (and '
future husband
'), Alejandro aka "Chichi". They had been playing Wii while we were talking to his parents, so we asked her how was the play date.
- It was fun! We played Wii and we were singing too, but I told Chichi not to sing anymore
- Why? Is he a good singer, or is he a bad singer?
Florencia thought about it for a few seconds and then said, unable to hide her feelings though still trying to protect her friend:
- A little of the first and a little of the second…
09/Ago/2009 – Florencia (5)
Volvíamos a casa luego de ir a visitar al mejor amigo (y '
futuro esposo
') de Florencia, Alejandro alias "Chichi". Habían estado jugando al Wii mientras nosotros hablábamos con sus padres, así que le preguntamos cómo la había pasado.
- La pasamos bien! Jugamos al Wii y cantamos también, pero le dije a Chichi que no cantara más.
- Por qué? Cantaba muy bien o cantaba muy mal?
Florencia lo pensó por unos segundos y luego dijo, sin poder ocultar sus pensamientos mientras al mismo tiempo trataba de proteger a su prometido:
- Y… un poquito de lo primero y un poquito de lo segundo…
Me and Florci sampling on the dinner we were cooking

–

Florencia y yo probando la comida que estábamos preparando