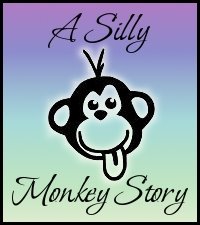 ~ 1974 – Martín (3)
My younger brother Martín wasn't too good with words when he was little (well, it's not like he's about to host his own TV show now). The funny thing is that he seemed to have developed his owned language, that wasn't particularly rich: he would only say 'cunga' (pronounce 'koon-gah'), 'macanga' o 'cunga-cunga-cunga'. Needless to say, every one of this terms had many, many different meanings, depending on the way it was said, accentuated, emphasized… :-)
The 'Happy Birthday' song, for example, translated to Martín's language would be 'manganga kn kn'. Things didn't get better when Paco was born, as he would sing 'apupa pi-í' ('pee-eee') :-) I can imagine my sister-in-law Florencia rolling on the floor while reading this…
But the funniest anecdote about Martín's 'language' was the efforts the adults wouldaa make to 'teach him' how to speak. Take my uncle for example: 
- OK, say "Ernesto"…
- Kn-Kn-ga
- No, once again: "Er-nes-to"
- "Kn-kn-ga"
- No, Ernesto!!!!
- KN-KN-GA!!!
This would go one for months. Now he can say it almost perfect, which is very good given he's 38 now…
Oh, actually, speaking of birthday songs… happy birthday, Paco!!! This one is for you: Apupa pi-í… apupa-pi-í… apupa, apupa, apupa pi-í…
(These two won't speak to me for a few months now)
Martín, then – Martín, antes
~ 1974 –  Martín (3)
Mi hermano Martín era muy atravesado con las palabras cuando era chiquito (bueno, no es que ahora sea un locutor profesional…). Lo gracioso es que parecía tener su propio vocabulario, que convengamos era muy limitado: decía 'cunga', 'macanga' o 'cunga-cunga-cunga'. De más está decir, cada uno de estos términos tenía diversos significados, dependiendo de la entonación, la acentuación, el énfasis… :-)
La canción de 'Feliz cumpleaños', por ejemplo, en el lenguaje de mi hermano se traducía en 'manganga kn kn'. Las cosas no mejoraron cuando nació mi otro hermano (Paco), porque el cantaba 'apupa pi-í'. :-) Me imagino las carcajadas de mi cuñada Florencia al leer esto…
Pero tal vez lo más gracioso del 'lenguaje' de mi hermano fue los esfuerzos que algunos de los adultos hacían para enseñarle a hablar. Por ejemplo, mi tío:
- A ver, decí "Ernesto"…
- Kn-Kn-ga
- No, vamos de nuevo: "Er-nes-to"
- "Kn-kn-ga"
- No, Ernesto!!!!
- KN-KN-GA!!!
Y así por meses. Ahora ya le sale casi igualito, lo que está muy bien ya que tiene 38 añitos…
Ah, a propósito de la canción, feliz cumpleaños, Paco!!! Dedicado a vos: Apupa pi-í… apupa-pi-í… apupa, apupa, apupa pi-í…
(Estos dos no me van a hablar por unos meses)