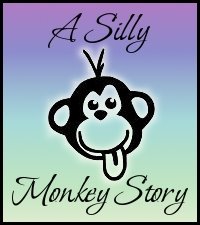 26/Jan/2009 – Carolina (11)
I was having dinner with the kids last night (Gaby was teaching), and we started to talk about the stuff we can talk when Mom is not around: gross stuff. Among other things, we discussed the dangers of
snarting
(sneezing and farting at the same time, a word I like to believe I came up with), carting (same but with coughing), etc; then we talked about a gross South Park episode in which the kids were trying to find '
the brown note
' (a note so low that playing it would make everybody… you get the idea). It was a lot of fun.
A few minutes later, Carolina said: "I had a wart once". I looked at her, remembering that she had had not one, but two very painful warts on her toes not long ago; still, what she was saying had little to no connection to what we had been talking about. "Yes, I remember", I said, "but they're gone now, aren't they?".
Carolina insisted: "No, Dad, I had a wart". "I know", I said, "so?". Realizing that we weren't on the same page, Carolina gave me more details about what she was trying to say:
- "No, Daddy; what I had was a 'wart'. You know, when you're walking and suddenly you start to fart with every step you take… You walk, and you fart = wart!"
That's my daughter!
26/Ene/2009 – Carolina (11)
Estaba cenando con los chicos anoche (Gaby estaba dando clases), y comenzamos a hablar de las cosas de que hablamos cuando Mamá no está: cochinadas. Entre otras cosas, discutimos los terribles peligros del
snarting
(término en inglés que me gustaría pensar que acuñé yo y que denomina al acto de estornudar y escapársele a uno un pedo), el
carting
(lo mismo pero con la tos), etc; también recordamos un episodio bien cochino de South Park en el que los chicos trataban de encontrar '
la nota marrón
' (una nota tan grave que el ejecutarla hacía que todo el mundo se… bueno, se entiende, no?). Fue muy divertido.
Unos minutos más tarde, Carolina dijo: "Yo tuve un wart (verruga) una vez". La miré, recordando que había tenido no una sino dos verrugas muy dolorosas en los dedos de sus pies; igual, no tenía mucho sentido para mí que saliera con semejante cosa. "Sí, me acuerdo", le dije, "pero ya se te fueron, no?".
Carolina insistió: "No, Papi, un wart". "Ya sé", repetí, "y?". Dándose cuenta de que no estábamos hablando de lo mismo, Carolina se decidió a profundizar en el tema y dar más detalles sobre lo que trataba de decir:
- "No, Papi; lo que yo tuve un 'wart'. Sabés, es cuando estás caminando y de golpe se te empiezan a escapar pedos con cada paso que das… Caminas (walk) y te tirás pedos (fart)… fart!"
Esa es mi hija!