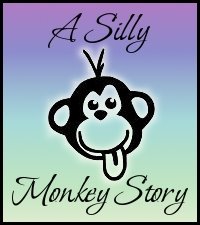 It happened on Sunday evening at the local supermarket. We went in there just 5 minutes before it closed, looking for a cake to celebrate Gaby's birthday. We couldn't afford to be picky, of course!
While I was looking for a very austere marble cake, Gaby and the kids went to look at the frozen ones. Florencia wanted one that was decorated with flowers and balloons (well, of course!) but Gaby was looking for a chocolate cake, and found one soon enough; its box looked like the one in the picture.
Upon inspecting the box, Florencia warned Gaby, alarmed:
- No, Mom! DON'T BUY THAT ONE!!!
We asked her why, and she replied:
- Can't you see there's only one slice inside?
Later that evening, Juan refused a second slice because "he was counting his calories". Yeah, right. This half an hour after having eaten a huge half-pounder with cheese and fries... :-)
Ocurrió el domingo por la noche en el supermercado del barrio. Entramos justo cinco minutos antes de que cerrara, buscando una torta (pastel) para celebrar el cumpleaños de Gaby. Por supuesto, no podíamos darnos el lujo de ser exigentes!
Mientras yo evaluaba una muy austera torta 'marmolada', Gaby y los chicos fueron a mirar las tortas congeladas. Flor quería una que estaba decorada con flores y globos (pero por supuesto!) mientras que Gaby buscaba una de chocolate, la que finalmente encontr; la caja lucía como en la foto de más arriba:
Luego de inspeccionarla, Florencia advirtió a Gaby muy alarmada:
- No, Mami! NO COMPRES ESTA TORTA!!!
Le preguntamos por qué, a lo que nos respondió:
- No ven que sólo trae una porción adentro?
Más tarde, Juan no quiso comer una segunda porción, porque "estaba contando sus calorías". Seguro! Esto fue media hora después de haberse comido una hamburguesa gigante con queso y papas fritas... :-)