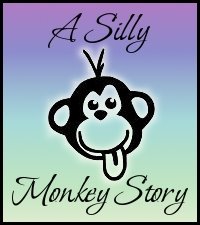 (En español más abajo) 
24/Jan/2010 – Juan (11)
The kids were talking about movies they had seen recently. Carolina mentioned that she had watched "Avatar" and liked it a lot, and then Santi told us about the last two movies he watched, "Legion" and "Sherlock Holmes".
This prompted Juan to say, thoughtful:
- Have you guys noticed? They're making a lot of movies about 'real' people lately.
The kids asked him what he meant by that, so Juan provided examples:
- Well, you have "Sherlock Holmes" (I know, not a real guy) and I also saw another movie called "Leonardo Di Caprio"…
Laughing, we told him that "Di Caprio" wasn't the name of the movie, but the starring actor; since he was a big star, his name appeared on the poster almost as big as the movie title. Only then we realized that he had actually thought that the movie was about Leonardo Da Vinci!!!
Leonardo "Da Vincicaprio" – Picture from FreakingNews.com
24/Ene/2010 – Juan (11)
Los chicos hablaban de películas que habían visto últimamente. Carolina mencionó que había visto "Avatar" y le había fascinado, y Santi agregó que él había visto "Legion" y "Sherlock Holmes".
Esto lo llevó a Juan a decir, pensativo:
- Se dieron cuenta? Ultimamente están haciendo un montón de películas sobre personas 'de verdad'.
Los chicos le preguntaron qué quería decir con eso, y Juan dió ejemplos:
- Bueno, tienen "Sherlock Holmes" (ya sé, no es de verdad) y también vi otro poster de una película llamada "Leonardo Di Caprio"…
Riendo, le explicamos que "Di Caprio" no era el nombre de la película, sino el actor protagonista, y que como era una figura importante, su nombre estaba tan grande que parecía que la película era sobre él. Fue en ese momento en que nos dimos cuenta de que Juan estaba pensando en Leonardo Da Vinci!!!