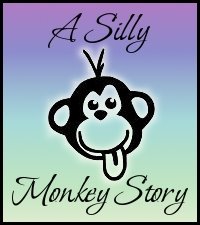 Year 2001 – Santi (6)
This story is from the first years in Canada. Santi's English was very good already, but he was still having trouble translating things back to Spanish. On this particular day, I had reprimanded him for something he had done, and he got really upset. He stormed off crying, but came back a few minutes later. When I asked him what was wrong, Santi replied, tragic:
- It's you, Dad. You injured my heart! (in Spanish)
I asked, confused:
- What???!!
Once he repeated what he had just said, I had to ask him to say it in English. That's when I found out that he wanted to tell me that I had 'hurt his feeling'. Now that's a loose translation!!! :-)
Año 2001 –  Santi (6)
Esta historia es de nuestros primeros tiempos en Canada. El inglés de Santi era bastante bueno, pero seguía teniendo problemas para traducir de nuevo al español. Este día en particular, yo lo había retado por algo que había hecho, y se puso muy enojado. Salió de la habitación llorando, y luego regresó. Cuando le pregunté qué le pasaba, me respondió trágico:
- Sos vos, Papi. Me lastimaste mi corazón!
Yo pregunté, confundido:
- Qué???!!
Una vez que repitió lo que había dicho, le pedí que lo dijera en inglés. Allí fue cuando repare en que lo que había querido decirme es que había 'lastimado sus sentimientos'! (you hurt my feelings). Eso sí que es una traducción aproximada!