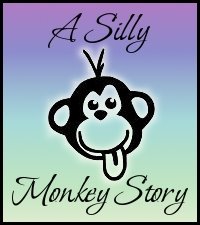 15/Feb/2009 – Florencia (5)
The scene, our car, coming back from church last Sunday. We were all very quiet, listening to the music when suddenly Florencia comments, almost as if she were thinking aloud:
- I need to workout
- Whaaat? (we all asked)
- I need to workout, so my belly looks like that. And then she pointed at the (non-existent) stomach of his brother Santiago (aka) 'The transparent'.
- And what's the reason for such a comment? (I asked, barely holding my laughter)
- Look at me, can't you see what a huge belly I have?
- Who told you such a thing?
- Titi (a schoolmate) told me that in school. I have to start working out.
There was no way to convince her otherwise. I'm fully expecting to find her running on the threadmill…
15/Feb/2009 – Florencia (5)
La acción transcurre en nuestro auto, volviendo de la iglesia el pasado domingo. Veníamos todos muy silenciosos, escuchando música cuando de pronto Florencia comenta, casi como si estuviera pensando en voz alta:
- Necesito hacer 'workout' (ejercicio)
- Queeeé? (preguntamos todos)
- Necesito hacer workout, para tener mi belly (barriga) así. Y apuntó a la (ausente) panza de su hermano Santiago (a) 'El transparente'.
- Y a qué se debe semejante comentario? (pregunto yo aguantando a duras penas la risa)
- Mirame, no ves que yo tengo un belly grande?
- Quién te dijo semejante cosa?
- Me lo dijo Titi (una compañerita) en la escuela. Tengo que hacer workout.
Y no hubo forma de convencerla. En cualquier momento me la encuentro corriendo en la cinta…