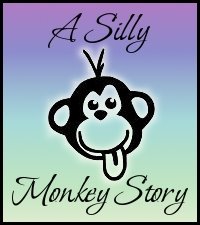 05/Dec/2008 – Florencia (5)
Santi's absence took a toll on his siblings, but I don't think anybody missed him more than Florencia. They have a very close relationship, but at the same time Florencia is always putting some distance between each other. Santi is all over her, trying to please her sister in any way, to the point he becomes annoying. That's when Florencia exclaims:
That hasn't been the case in the few days after Santi came back, though. The roles reversed and it was Florencia the one who wouldn't leave her brother alone. If he was sitting watching TV, she would quietly sit by his side and then slowly move towards him, to the point their legs would be touching. Another thing she did on Friday night was to demand that she sits next to Santi for dinner (our sitting arrangement has her just in front of him). So Santi switched seats with Carolina and everybody was happy.
That's when I saw my opportunity to see how bad this thing was. Winking at Gaby, I asked Florencia:
- Would it be OK if I slapped Santi in the hand?
- What if I called Santi a 'boludito'? *
- Would if be OK if I said that to Juan?
She didn't give me any time to verify that she was only protecting Santi that night. She turned to Juan and said, as naturally as only she could be:
- Boludo.
It caught us so by surprise that the only thing we could do was break into laughter (including Juan, who had just been 'insulted'). It was clear that her priorities had changed that night!
* Well, there you go, I have broken one of my self-imposed cardinal rules and wrote a bad word. Actually, this used to be a bad word when I was a kid, but it's become pretty much the equivalent to 'dude' nowadays. Kids call each other by this word in Argentina, and it's not uncommon to see a father call a son like that or even a son call his father by that appellative (Santi has done it to me several times already). But here's the thing: while the English equivalent of this world would probably be 'a***ole', a word I would never use at home and much less directed towards my kids (it would destroy them!), in Argentina this word works at two different levels. If you use it with a stranger, you're insulting him, and that will probably end in a fight. If you say it to, let's say, your father who is deliberately doing something stupid (that would be my case), its meaning is nothing worse than 'silly', no matter how much emphasis you put into pronouncing that word. My Argentine (and Uruguayan) readers won't let me lie!
I remember a conversation all of us would have with my own father every time he was acting silly or made a little mistake:
Me (or any of my brothers): – I used to do that when I was very boludo…
Dad (immediately):

– Oh, I see… now you're trying to be more careful?
My kids probably don't know, but every time I'm making a fool of myself at home, I'm doing exactly what my father would do with us. The Almada family traditions live on!
05/Dec/2008 - Florencia (5)
La ausencia de Santi fue dura para sus hermanos, pero nadie lo extrañó tanto como Florencia. Ellos tienen una relación muy fuerte, pero a la vez Flor siempre pone distancia entre los dos. Santi está todo el tiempo encima de ella, malcriándola a más no poder, a tal punto que se pone pesado. Entonces Florencia invariablemente le termina gritando:
Sin embargo, este no ha sido el caso en los primeros días luego de que Santi volvió. Los roles se han revertido y es Florencia ahora la que no se quiere separar de su hermano. Si el está sentadito mirando TV, ella se sienta quietecita al lado, y luego comienza a mover la cola para acercársele, hasta que quedan casi tocándose. Otra cosa que ha hecho Flor fue demandar que se le deje sentar al lado de Santi a la hora de la cena (nuestro arreglo de lugares la tiene normalmente enfrente de él). Así fue que Santi cambió lugares con Carolina esa noche, y todos contentos.
Viendo la situación, aproveché para 'meter cuchara' y ver hasta qué punto estaba Florencia tan encantada con su hermano. Haciéndole un guiño a Gaby, le pregunté a Flor:
- Flor, le puedo pegar un chirlo en la mano a Santi?
- No!
, me contestó enérgica.
- Bueno, le puedo decir 'boludito' entonces? *
- Y a Juan sí le puedo decir?
No me dio ni tiempo de comprobar que su aura de protección sólo alcanzaba a Santi esa noche. Lo miró a Juan, y le dijo con toda naturalidad:
- Boludo.
Nos agarró a todos tan de sorpresa que la única reacción que tuvimos fue reirnos a carcajadas (incluso Juan, que había sido 'insultado'). Estaba claro que las prioridades de Flor habían cambiado esa noche!
* Bueno, ahí tienen, he roto una regla tácita de este blog y puse una mala palabra. En realidad, esto supo ser una mala palabra cuando yo era chico, pero ahora es poco menos que el equivalente al 'dude' con que se llaman entre sí los teenagers de Norteamérica. Los chicos se llaman así el uno al otro, y no es raro ver a un padre llamar a su hijo de esta forma o incluso un hijo a su padre (Santi me lo ha dedicado muchas veces). Pero aquí está el tema: el equivalente de esta palabra en inglés sería 'a***ole', un término que yo jamás uso en casa y muchísimo menos dirigido a mis hijos (los destrozaría!); en Argentina, sin embargo, esta palabra funciona a dos niveles distintos. Si uno se la dirige a un desconocido en el medio de la calle, por supuesto es un insulto y el asunto terminará a las trompadas. Pero si se lo llama así a, digamos, un padre que se está haciendo intencionalmente el tonto (como yo hago todos los días), su significado no es más grave que 'tonto', por más énfasis que se le ponga a la pronunciación. Mis lectores argentinos (y uruguayos) no me dejarán mentir!
Recuerdo un diálogo que nosotros siempre teníamos con mi padre cada vez que era éI quien se hacía el tonto o se equivocaba en algo:
Yo (o alguno de mis hermanos):

– A mí me pasaba siempre cuando era muy
boludo…
Papá (de 'sobrepique'):

– Ah, ya veo… y ahora te cuidás, no?
Mis chicos probablemente no lo sepan, pero cada vez que me hago el tonto en casa, estoy actuando exactamente de la misma manera que mi padre lo hacía con nosotros. Las tradiciones de la familia Almada siguen vivas!