I would like to dedicate this week's edition of my Weekly Winners to Lotus, alma mater of
Sarcastic Mom
.
She's a brilliant, funny, beautiful person who's going through hard times these days.
Lotus, I know we will never meet in real life, but I just wanted you to know that you and your family has been in my prayers.
I wish I could give you and your husband a hug. And play with Braden! :-)


=-=-=-=-=-=-=-=-=-=-=-=-=-=-=-=-=-=


This is one of our first pictures -if not the first!

But I also had my "Where were you" post on Tuesday, and the theme was "Short term memory"
Me and Santi got tickets from a friend and went to Toronto to watch Toronto FC beat Kansas City Wizard 2-0
To our surprise, the veteran Argentine star Claudio López played for Kansas. He was Santi's soccer hero when he was little!!!
He still has his action figure in his room. Claudio ('el piojo') shook hands with us! :-)

After that, it was all Florencia at "Live from Waterloo"

Either doing some gardening...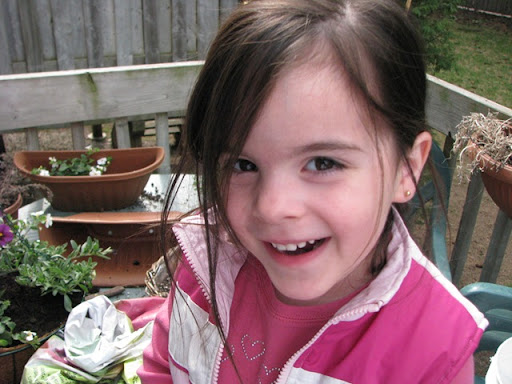 ...or playing soccer!

OK, there was a little of Santi too, but that picture was part of a session I had with all of my kids!

Have a great week!